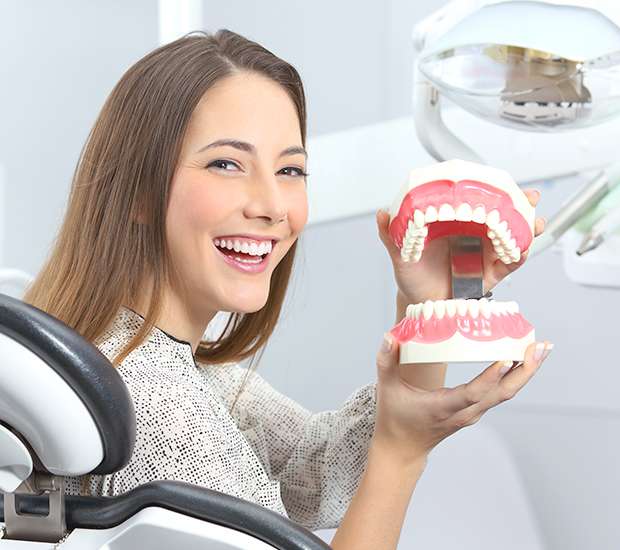 Implant Dentist
Miami, FL
At Dr. Rita The Smile Designer, we are an implant dentist office that can replace your missing teeth in a way that looks entirely natural and beautiful. If you have experienced adult tooth loss, we encourage you to call (305) 858-0505 and schedule an appointment with our Miami, FL dental office to determine if you are a good candidate for this procedure. In the meantime, here are some questions that are commonly asked about dental implants.
Why are implants better than dentures or dental bridges?
As an implant dentist, we can replace both the root and tooth. When you use dentures or a dental bridge to replace teeth, they only replace the visible portion of the tooth. While an effective way to restore your smile and ability to eat and speak, this does not provide the level of stimulation that your jawbone needs to prevent resorption. Your root and tooth stimulate your jawbone every time that you bite down and chew. This informs the body that your jaw is serving its purpose by supporting your teeth. Without teeth, your body will begin to leach calcium from your jawbone to distribute to other areas of the body. The loss of bone density can give you a sunken appearance and make you appear far older than you actually are. By placing dental implants in our dental office, we can restore your lost tooth while preserving your jawbone and facial appearance at the same time. No other solution is as effective at doing so.
What we do as an implant dentist
As an implant dentist, we replace teeth on a regular basis using a surgical procedure. To determine if you qualify for implant surgery, we need to examine your gums and take X-rays to find out if you have enough bone density for the procedure. If you do not, we can discuss other options like mini dental implants or the All-on-4 procedure which are also implanted, but the metal posts are smaller.
Regardless of which procedure is right for you, we can do everything in our power to give you replacement teeth that look natural, beautiful and function like your natural teeth once did. With implants, you can continue to eat all of your favorite foods, speak clearly, and have a confident smile, free from the worry that your teeth could fall out.
Miami Implant Dentist
Our qualifications as an implant dentist
While most general dentists provide some options for tooth replacement, only an implant dentist can replace both your tooth and your root. This is a surgical procedure where a titanium post is implanted under your gums and secured to your jawbone. The bone and metal will eventually fuse together through the process of osseointegration creating a strong and durable new root system that the tooth can be secured to. Since this is done surgically, it is important that you visit a dentist that has received additional training on how to complete the procedure quickly and efficiently. This will ensure that you do not spend longer than necessary in the dental chair and that you can recover quickly. Otherwise, your recovery process could be unnecessarily prolonged due to a lack of experience by the dentist completing your procedure. While there is no standardized training or accreditation program for an implant dentist, we have completed additional courses in addition to graduating from dental school. Also, the number of dental implants that are placed by an cosmetic dentist are significantly higher than the number of procedures performed by a traditional family dentist. As with any surgery, the more often a dentist completes the procedure, the faster and more accurate they will be at doing so. For this reason, if you live in Miami, FL or the surrounding area, we invite you to call 3058580505 and schedule an appointment for a consultation. During your appointment, we can answer your questions and provide you with more information regarding the number of procedures we perform and the additional training that we have received.
The procedures we perform
As an implant dentist, we have several types of implant procedures that we perform. The one that we recommend will be based on the density of your jawbone.
Traditional Dental Implants
To qualify for this procedure, you need to have sufficient density in your jawbone, which makes it necessary to visit us quickly after tooth loss. We begin by sedating you, to help you remain comfortable and not feel anything. Very often, we put patients to sleep because it can take several hours to place all of the implants. This is a surgical procedure where we insert a titanium post under the gums and secure it to the jawbone in the place where each missing tooth was. The titanium post creates a new root that the tooth will eventually be secured to. The process of osseointegration should take place first to ensure that the new tooth has maximum stability. Since it can take a couple of months to complete the procedure, many of our patients will wear a temporary denture to give them a somewhat natural looking smile until the new tooth is secured to the implant. After the surgery, you will need to be careful with what you eat for a few days since your gums will be sore. Once the process has been completed, you will be able to eat all of your favorite foods without restriction. As an implant dentist, we can provide you with the sturdiest and most durable tooth replacement solution available today.
All-on-4
At Dr. Rita The Smile Designer, our team offers the All-on-4 procedure for patients that do not qualify for traditional dental implants or those that are looking for a faster solution to tooth loss. This procedure can be completed in two appointments. The first appointment is to take an impression of your mouth and to take measurements so that a new set of teeth can be created. The teeth will look natural and beautiful while being attached to synthetic gums, similar to how dentures are created. The difference is that this set of teeth snaps in place, secured to a set of four implants. When you come in for the second appointment, the four implants are placed, and the new set of teeth are secured to them. You can leave with a full set of natural looking teeth that are incredibly durable. If you live in the Miami, FL area, we invite you to call 3058580505 and learn more about this procedure. For those looking for a fast solution to tooth loss, this is a fantastic option that will remain in place when you speak, eat and engage in high impact activities. To get started, visit our Miami dental office today.
Questions Answered on This Page
People Also Ask
Definition of Dental Terminology
Cosmetic Dentistry

Cosmetic dentistry combines comprehensive dental principles with artistic sensibility to design and create optimally healthy and beautiful restorations intended to enhance the appearance of one's smile while preserving ideal function and form.

Decay

Tooth decay is when the enamel of the tooth begins to breakdown as a result of bacterial invasion, causing an acidic induced erosion of healthy tooth structure.

Dental Caries

Dental caries are also known as cavities and can result from a lack of proper oral hygiene. A synonym of "decay", and also called "cavities", caries is a breakdown of teeth due to acids made by bacteria. The cavities may be a number of different colors from yellow to black.

Dental Checkup

A comprehensive oral examination that focuses on the evaluation of hard and soft oral structures including, but not limited to, the teeth, gums, jaw bone, jaw joint, bite, and cosmetic aspects of the smile. Both clinical and radiographic information is used to assess the status of the oral health while detecting any form of pathology that may affect the health of the oral cavity and its associated structures.

Dental Filling

A dental filling involves restoring the damaged structure of a tooth by using tooth colored resins or porcelain materials to restore natural form, function, and estethetics to the dentition.

Dental Prophylaxis

A dental prophylaxis is a professional and detailed cleaning that involves the removal of plaque, calculus and stains from the teeth,thereby reducing the risks of inflammation and breakdown of the dentition's supporting structures.

Dental Sealants

Dental sealants are preventative restorations that contain a resinous material that is applied to the deep pits and fissures detected on the chewing surfaces of newly erupted teeth. These are used to help prevent dental caries from developing in children's permanent molars and premolars.

Dentist

A dentist, also known as a dental surgeon, is a doctor who specializes in the diagnosis, prevention, and treatment of diseases and conditions of the oral cavity.

Gingivitis

Gingivitis is the inflammation of gum tissue that results from plaque, other infections in the mouth, and poor oral hygiene. Gingivitis can be a precursor to more advanced forms of periodontal disease if it is not controlled and reversed. Signs of gingivitis include soft tissue redness,inflammation, and bleeding. Proper brushing, flossing, and prevention helps to prevent and reverse signs of early gum disease.

Preventive Dentistry

Preventive dentistry focuses on education, modalities, and treatment designed to achieve and maintain optimal oral health, described as one free of structural, bacterial, and restorative breakdown.

Tartar

Tartar forms when plaque builds up on the surface of the teeth and calcifies into a hard surface that is much more difficult to remove. Its presence will require professional dental debridement and education on its prevention. Daily removal of plaque by proper brushing and flossing habits will reduce the incidence of tartar and the pathology associated with its presence.

Tooth Enamel

Tooth enamel is the outermost protective layer of the tooth. Enamel is white and visible. Its hard composition protects the underlying layers, dentin and pulp, respectively.
Back to top of Implant Dentist
Recent Posts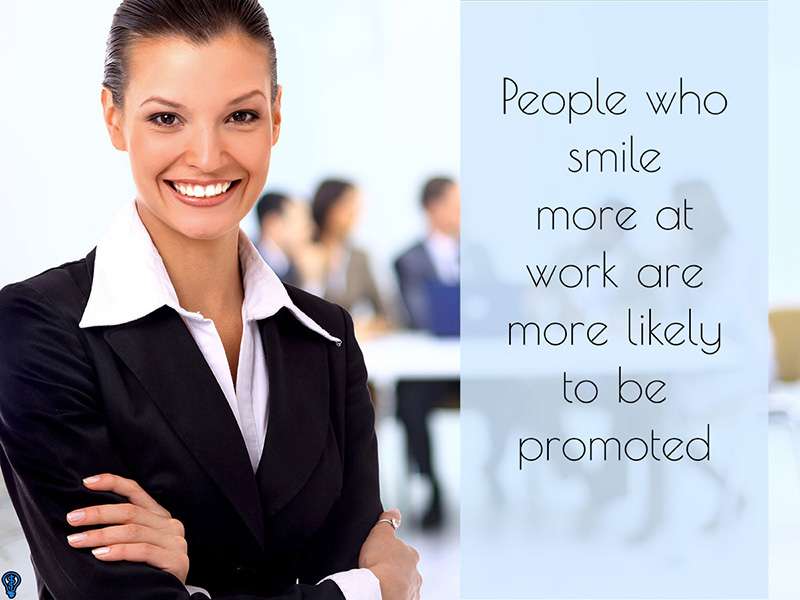 With the dental implant procedure, you will regain a perfect smile with full functionality of your teeth.With the dental implant procedure, we can replace missing teeth to provide you with a natural-appearing and fully-functional artificial tooth. During a consultation, we will determine if you are a candidate for dental implants. One requirement is that your…
Explore additional topics covered on our website: